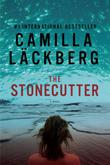 ---
"Yes, the detection is forgettable (Patrick solves the mystery by watching a similar case on TV) and the climactic revelation unsurprising. Läckberg's greatest strength is dramatizing the long shadows of family troubles that grow to monstrous size."
---
Swedish publishing phenom Läckberg returns to the ill-starred town of Fjällbacka for another dose of resentment that festers into violence.
Read full book review >
---
"An adequate thriller, though without Larsson's deft touches; sure to please church-hating readers of the Hitchens-Dawkins set."
---
More nasty Baltic hijinks from Swedish mysterian Läckberg (
The Ice Princess
, 2010, etc.), one of several heirs apparent to Stieg Larsson.
Read full book review >