Best Indie Books of 2012
(Page 5)
Karen Schechner, Editor
Indie publishing exploded in 2012. With nearly a quarter of a million titles self-published in the U.S. this year alone, just about everyone can now name at least one self-published superstar. Along with writing Kirkus Star-worthy literary fiction and memoirs, self-pubbed authors left no political point of view unexamined, no self-help topic unexplored, no deep-space planet uncharted.
Kirkus Indie covered an impressive range this year: a memoir about a pit bull that "smells like fresh-cut grass, baked pork, and a hint of unmentionables," a literary neonoir mystery that takes place in modern-day Ireland, a legal procedural set in Boston and a book of poems from a Jesuit priest/English professor who writes of martini-sipping rhinos. Indie editors Ryan Leahey, David Rapp and I narrowed this worthy assemblage to our top 100 titles arranged alphabetically and sorted into 13 categories (sci-fi/fantasy, children's & young adult, memoir, etc.). Whether it's a psychological thriller or madcap mystery, we hope you'll find the next breakout bestseller in the Best Indie Books of 2012.
---
---
"A wacky but wonderful new cozy by a talented author."
---
A madcap mystery romp in a coastal California college town, where students fit in studying after hitting the beach.
Read full book review >
FALL FOR YOU

: THE JANE AUSTEN ACADEMY SERIES #1: A MODERN RETELLING OF PRIDE & PREJUDICE
---
"A compelling mix of action, drama and love."
---
Gray's (
A Delightful Arrangement
, 2011, etc.) young-adult novel offers a unique twist on a classic.
Read full book review >
---
"A solid story of political warfare made doubly compelling by the dubious hero leading the charge."
---
A callous mogul tries his hand at politics and uses his undue influence to get a former governor elected president, only to regret his support and redirect his resources to ousting the same man.
Read full book review >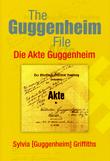 ---
"An inspirational, fascinating chronicle of a family's will to survive."
---
JIRO'S DREAM
---
"Lively, illuminatingly exotic and richly told tale of life during wartime."
---
Groves' debut historical novel, set in mid–20th-century Japan, is a well-tempered story of cultural dislocation, the ruin of war and faith in love.
Read full book review >
RAJA

: STORY OF A RACEHORSE
---
"Lifelong equestrian Hambleton makes an impressive outing as a first-time author of juvenile fiction, weaving her knowledge and love of horses, horsemanship and the world of competitive racing into a moving narrative that will keep fellow horse-loving readers of any age enthralled."
---
An outstanding debut novel for young people by retired amateur steeplechase jockey Hambleton, who uses her knowledge of horses and the equestrian world to tell of the tragedies and triumphs that befall a thoroughbred racehorse—from the horse's point of view.
Read full book review >
NEIGHBORS

: THE YARD CRITTERS BOOK 1
---
"Charming critters in collage and poetry for people of all ages."
---
Not your standard children's poetry book, this illustrated collection offers sounds and scenes to savor for ages 3 and up.
Read full book review >
THE WHIPPING CLUB
---
"A powerful saga of love and survival."
---
Inspired by her heritage and research of the Irish Industrial School system, Henry's auspicious debut chronicles a couple's attempt to save their son from horrific institutions.
Read full book review >