It's not just because of the limited time we all have: We love short books for their burst of energy and epiphany. Short books whisk us off to another world and then (usually) deposit us right back where we used to be, a little more exhilarated or enlightened. This list of quick reads includes nonfiction and fiction (even though many of us were assigned John Steinbeck's Of Mice and Men in middle school, it's worth visiting again and worth checking out our review of the book from 1936, when we called Steinbeck "a genius and an original"). For more good short fiction and nonfiction, check out byliner.com, Kindle Singles and Melville House's The Art of the Novella series. Meanwhile, you should be able to get all these books read by the time we publish next week's list, so get cracking!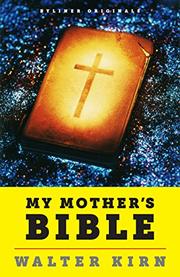 MY MOTHER'S BIBLE

: A SON DISCOVERS CLUES TO GOD
---
"If Kirn has continued reading the Bible, he should continue writing about it, for his responses to Job and the New Testament (as well as his mother's) might well be even pricklier than what he offers here."
---
In what reads like a Bible blog—a literary, layman's interpretation—the author comes to terms with the death of his mother and a whole lot more after discovering her biblical notes and annotations.
Read full book review >