Very young children are sometimes the hardest children to find books for. Their attention spans are very short, and their conceptual experience is limited. They like to chew on things. We are pleased to present to you some of the very best books of 2013 for babies, toddlers and young preschoolers. They are not all chewable, but they all meet the needs of this very important slice of the reading public.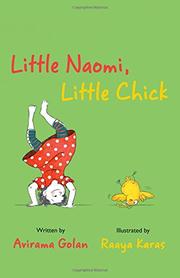 LITTLE NAOMI, LITTLE CHICK
---
"The true essence of a picture book: a unique balance of visual and written narrative sure to enchant young and old alike. (Picture book. 3-6)"
---
A delightful depiction of the parallel lives of a young girl and a tiny chick from dawn to dusk.
Read full book review >