Here's a wealth of excellent books that explore the here and now, some just-the-facts-ma'am realistic and some more fantastical--pick and choose what you like.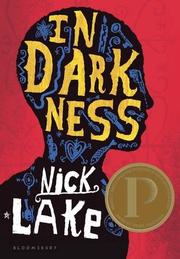 IN DARKNESS
A tale of two Haitis—one modern, one historic—deftly intertwine in a novel for teens and adults. 

Readers first meet Shorty under the rubble of the recent earthquake, as he struggles to make sense of his past, present and future.
Read full book review >
MORE HOT LISTS