The Texas Book Festival is celebrating 15 years of excellence in gathering outstanding authors in Austin each year to read, discuss and meet with audiences. This year is no different. Here is a sampling of some reviews of major authors who will appear at the Festival this weekend, Oct. 16-17.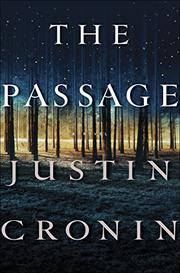 THE PASSAGE
---
"The young girl as heroine and role model is a nice touch. Otherwise a pretty ordinary production, with little that hasn't been seen before."
---
Literary author Cronin (Mary and O'Neil, 2001, etc.) turns in an apocalyptic thriller in the spirit of Stephen King or Michael Crichton.
Read full book review >