Chris Bohjalian's Hour of the Witch is the new pick for the Barnes and Noble book club.
The latest novel from the prolific author follows a young Puritan woman in Boston who seeks to divorce her abusive husband, and then finds herself suspected of witchcraft. A reviewer for Kirkus wrote that the book "illustrates how rough justice can get when religion and institutional sexism are in the mix."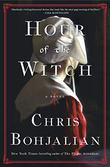 "We loved this riveting story of a young puritan woman plotting her escape from an abusive and vicious marriage as the Salem Witch Trials begin," Shannon DeVito, Barnes and Noble's director of books, said. "Chris Bohjalian spins a spellbinding tale of historical suspense that we are sure our Book Club readers will love."
Bohjalian said he was "thrilled" that his book had been selected for the book club.
"Yes, Hour of the Witch is about the nexus of adultery, divorce, and witchcraft in 1662 Boston, but it might be among the most timely novels I've ever written," he said. "So, thank you, Barnes and Noble, for your faith in my work, and for celebrating daily what words and reading and books can mean to the soul."
The bookseller will host a free, live virtual event on its Facebook page on June 1, featuring a conversation between Bohjalian and author Jodi Picoult. Actor Kaley Cuoco, who stars in the TV series based on Bohjalian's The Flight Attendant, will be a special guest at the event.
Michael Schaub is a Texas-based journalist and regular contributor to NPR.