PBS and the BBC are bringing Thomas Cromwell and Henry VIII back to the small screen.
The broadcasters are adapting The Mirror & the Light, the third installment in Hilary Mantel's trilogy of historical novels, Deadline reports.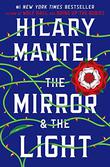 Mantel's series follows Cromwell, the 16th-century English statesman who served as an officer of state to Henry VIII. Cromwell later fell out of favor with the king, who ordered him executed in 1540.
The trilogy began in 2009 with Wolf Hall, which won the Booker Prize and the National Book Critics Circle Award, and continued three years later with Bring Up the Bodies, which also took home the Booker. The Mirror & the Light was published in 2020, two years before Mantel's death at 70.
Both Wolf Hall and Bring Up the Bodies were adapted for a 2015 BBC limited series, titled Wolf Hall and starring Mark Rylance as Cromwell, Damian Lewis as Henry VIII, and Claire Foy as Anne Boleyn.
Rylance and Lewis will return in the new series, called Wolf Hall: The Mirror and the Light. Also returning are director Peter Kosminsky and screenwriter Peter Straughan.
"I'm overjoyed to be able to reunite the extraordinary cast we were lucky enough to assemble for Wolf Hall," Kosminsky said. "We are all determined to complete what we started—and to honor the final novel written by one of the greatest literary figures of our age, Hilary Mantel."
Michael Schaub is a contributing writer.