The shortlists for the annual Orwell Prizes for Political Writing and Political Fiction were unveiled on Thursday, with Colson Whitehead, Lucy Ellmann, and Attica Locke among the finalists.
Whitehead's The Nickel Boys is one of six finalists for the fiction prize, given to a book "that illuminate[s] major social and political themes, present or past." The novel previously won the Pulitzer Prize and the Kirkus Prize.
Ellmann's much-discussed Ducks, Newburyport, a finalist for the most recent Booker Prize, also made the shortlist, along with Locke's Heaven, My Home.
Bernardine Evaristo's Booker Prize–winning Girl, Woman, Other was named a finalist in the fiction category, as were Edna O'Brien's Girl and John Lanchester's The Wall.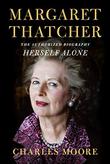 Finalists for the political writing award include Caroline Criado Perez for Invisible Women: Exposing Data Bias in a World Designed for Men and Robert Macfarlane for Underland. Tim Bouverie's Appeasing Hitler (published in the U.S. under the title Appeasement) and Charles Moore's Margaret Thatcher: Herself Alone, Vol. 3 also made the seven-title shortlist.
The Orwell Prizes were first awarded in 1994. Last year's winners were Anna Burns for Milkmanand Patrick Radden Keefe for Say Nothing: A True Story of Murder and Memory in Northern Ireland.
The winners of this year's awards, each of whom will receive a $3,700 cash prize, will be announced on June 25.
Michael Schaub is a Texas-based journalist and regular contributor to NPR.