After two of the weirdest years in recent history, many of us were hoping that 2022 would offer a reprieve—a return to normalcy, or something like it. No such luck. The world continues to be an increasingly bizarre place, and that's definitely been reflected in the world of literature, which remains exceedingly extra. From Margaret Atwood with a flamethrower to Bob Dylan's love for doughnuts, here are just 11 of the oddest book stories to make the news this year.
Jan. 7: There are three things Joyce Carol Oates loves: boxing, publishing a new book every two weeks, and setting fire to Twitter. This year, it didn't take her long to cause one of her trademark social media firestorms, weighing in on the late Norman Mailer after Penguin Random House decided not to move forward with an anthology of the author's political writings. Retweeting a user who called Mailer a "bad husband," Oates wrote, "'bad husband' to whom? like many oft-married men Norman Mailer wound up finally with a much younger, adoring, [and] altogether quite wonderful wife (Norris Church) whom everyone liked. womanizers all eventually wear out, it just takes time [and] if you're lucky, you are the last wife." Other Twitter users pointed out that Mailer stabbed his second wife, the artist Adele Morales, in 1960, which—not to be judgmental—would seem to qualify him for "bad husband" status.
Jan. 17: Bucket hats? Those are so 2021. Jeni's Splendid Ice Creams came up with a hot (well, cold) new way to promote Dolly Parton's novel, Run, Rose, Run, co-written with James Patterson: a pint of strawberry pretzel pie ice cream, which the company called "a throwback to the triple decker pie from the potlucks of our youths." Unfortunately, Dolly's frozen dessert was a limited release, but we can hope it's not the last literary collaboration Jeni's takes on. The world needs nothing more than the launch of Stephen King's Pet Sema-berry.
April 21: It's a reliable parenting trick: When you need some time to yourself, just sit the kids in front of a
 Darren Aronofsky movie, like Requiem for a Dream or mother! (Note: This is a joke. Do not do this. You will be arrested.) Film buffs were shocked when Aronofsky, known for his extremely unsettling and often violent movies, announced he would publish a book…for middle-grade readers. Aronofsky's Monster Club, co-written with Ari Handel, was published in September, and a critic for Kirkus praised it as "action packed and wildly creative." Just like Aronofsky's upcoming gritty adaptation of PAW Patrol, in which Chase, Marshall, and the gang bring down a ring of heroin dealers. But at what cost to their sanity?
June 8: Back in the day, if you wanted to see Margaret Atwood wielding a flamethrower, you had to get an invitation to one of the author's Christmas parties. (They do holidays a bit differently up in Canada.) This year, the author made an appearance on YouTube to promote a special, unburnable edition of The Handmaid's Tale, which has been the target of frequent book bans since it was published in 1985. The one-of-a-kind version of Atwood's novel featured heat shield foil pages, an aluminum foil dust jacket, nickel wire thread, and high-temperature adhesive—and Atwood was indeed unable to set it alight even with heavy-duty weaponry. The video must have impressed somebody: The book sold at auction for $130,000, with the proceeds benefiting literary nonprofit PEN America.
July 27: Everybody loves a cruise, except the seasick, claustrophobic, and people afraid of contracting a disease while waiting in a buffet line for suspicious-looking chicken piccata. So it makes sense—OK, fine, no it doesn't—that Gillian Flynn invited fans of her 2012 novel Gone Girl on a Danube River cruise to celebrate the book's 10th anniversary. Slate writer Imogen West-Knights actually embarked upon the cruise, which featured, among other things, a retired Austrian detective showing the passengers a slideshow with pictures of decomposing corpses. Honestly, though? Still probably more fun than a cruise inspired by, say, A Little Life.
Aug. 9: Getting a book deal based on a tweet is the stuff of dreams for aspiring authors. (Including this reporter, who has still not managed to find a publisher for Tried the New Olive Garden on Williams Drive Last Night. Was Good!) Actor Vincent D'Onofrio had better luck, announcing on Twitter (of course) that he's written a children's book inspired by one of his tweets from 2019 that read, "Pigs can't look up. But I could pick a pig up one night and raise it into the sky and tilt this pig ever so gentle. I can make sure this pigs eyes line up with the stars. Imagine seeing the stars 4the first time. I want 2b treated that kindly and see the stars for the first time." Look for D'Onofrio's Pigs Can't Look Up, illustrated by Shelly Cunningham, next May in bookstores or wherever pork products aren't sold.
Oct. 3: Many writers don't share their works in progress with anyone, even their spouses. Suspense author Kaira Rouda, though, didn't have any problem discussing her latest novel, The Widow, with husband Harley Rouda. Harley didn't have a problem with the book, even though (a) it's about a woman who kills her congressman husband, and (b) Harley happens to be a former congressman. "Kaira is vibrant, outgoing, and the last person you would ever think to figure out ways to kill people," Harley told a newspaper. "I haven't bought any life insurance." (We're guessing he probably did invest in a whole bunch of flowers, though, just to be on the safe side.)
Oct. 14: When it comes to real-life sex symbols whose faces adorn popcorn boxes, there's probably one name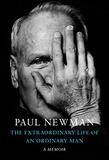 you think of first: that stone-cold hottie Orville Redenbacher. But Paul Newman of Newman's Own wasn't too bad looking either, and according to his posthumous autobiography, The Extraordinary Life of an Ordinary Man, Cool Hand Luke was a regular towering inferno in the bedroom. "We left a trail of lust all over the place," the actor reminisced about wife Joanne Woodward. "Hotels and public parks and Hertz Rent-A-Cars." Newman also revealed that Woodward had redesigned a room in their house just for sexual escapades, which she called the "Fuck Hut." So hey, now you have something to think about next time you're staring at that bottle of salad dressing. You're welcome!
Oct. 27: Could Matthew Perry be any more tone-deaf? The Friends star raised eyebrows after it was revealed that heslammed Keanu Reeves in his new memoir, Friends, Lovers, and the Big Terrible Thing. Perry wrote in the book, "Why is it that the original thinkers like River Phoenix and Heath Ledger die, but Keanu Reeves still walks among us?" (Making matters worse: Reeves was close friends with the late Phoenix.) Perry issued a comically unconvincing apology, saying, "I'm actually a big fan of Keanu. I just chose a random name, my mistake. I apologize. I should have used my own name instead." At any rate, if there's ever a Friends reboot, be on the lookout for an episode called "The One With the Inexplicable Miscalculation."
Nov. 1: So here's another side of Bob Dylan: The folk music legend and winner of the Nobel Prize in literature apparently has a soft spot for some of the sweeter things in life. A Twitter user posted a picture of the dedication page of Dylan's latest book, The Philosophy of Modern Song, which contains a shoutout to "all the crew at Dunkin' Donuts." (Dylan, old soul that he is, doesn't seem to realize the chain is just called "Dunkin' " now.) Dylan's dedication raises some fascinating questions: Wouldn't it be hilarious to watch him just devour a whole box of Munchkins? And will Starbucks try to get him to switch allegiances by rolling out Blonde on Blonde Roast Coffee, served with Like a Rolling Scone?
Nov. 4: Traveling can be stressful, so it's important to practice self-care whenever you're on the road or in a plane. Just ask King Charles III, who apparently insists on a special companion whenever he's away from home: his childhood teddy bear. That's according to author Christopher Andersen, who makes the claim in his new biography of Charles, The King. There's no word on what the stuffed animal's name might be, though we're guessing it's "Nigel P. Wilberforce" or "Sir Percival Shufflebottom" or something like that. Apparently, Charles also travels with his own chef, ice cube trays, and toilet seat as well as a trumpeter who is expected to play "Rule, Britannia!" every time he enters a room. (OK, we made that last part up. But you believed it for a second, right?)
Michael Schaub, a journalist and regular contributor to NPR, lives near Austin, Texas.